COVID Valentine's Day Plans
COVID has changed the way we spend our everyday lives, but that doesn't mean it has to ruin your Valentine's day plans! Going to a public place might be difficult, so we came up with a few plans for couples that are homebodies.
Create a Scavenger Hunt 
Getting gifts for the ones you love is great, but you can make it more interesting! Planning a scavenger hunt with your valentine's day gift being the end result, gives you something to do. Here is a tip from us to you: make the clues personal! For example, if your wife likes ice cream – write a clue like "roses are red, violets are blue, go where a cold treat is waiting for you!"
If one of those gifts is a piece of jewelry, make sure you update your insurance agent on your homeowner or renter insurance. Jewelry coverage is not on the initial policy, you should let your agent know so they can add that for you.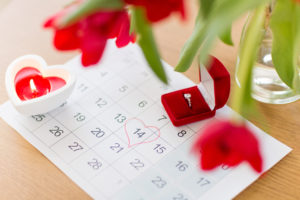 Have a Cocktail Party 
Beer or wine is great and all, but mixed drinks are fun to make! Go outside your comfort zone and make that Valentine's day cocktail. Follow the Tipsy Bartender for fun cocktails to make!
If you make it a double date, make sure you have proper liability coverage! If you have homeowner or renter insurance, you should be covered when it comes to liquor liability.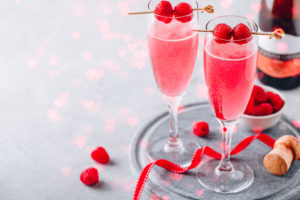 Make Your Home a 5 Star Restaurant 
Food is the way to anyone's heart! If you want more of a challenge or something different, online cooking classes are available. You could go through a vendor like The Chef & The Dish.
If you want something more lowkey, make something new by looking up a recipe online. If your 5-star meal turns into a 1 star, ordering pizza is always an option!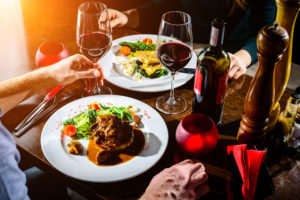 Plan the Ultimate Movie Night 
If you feel like you have watched everything on Hulu and Netflix by now, you are not alone! But have you planned the ultimate movie night? Here is what you need that might not be included in a normal movie night:
A theme – plan your snacks around it!
Splurge on new comfy clothes or PJs.
Set up the ultimate fort.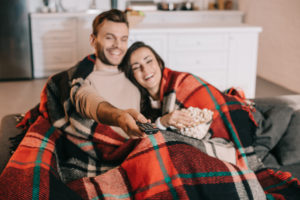 Recap 
COVID is the worst, but that doesn't mean your Valentine's day needs to be! We hope this helped inspire some ideas.
If you have any questions about the insurance coverage you read about, please reach out. At Thams Agency, our team is always open to answering any questions you have. Our agency has been protecting what matters most since 1934. Please email us at team@thamsagency.com.