Ask Brandon: If Money Were No Object…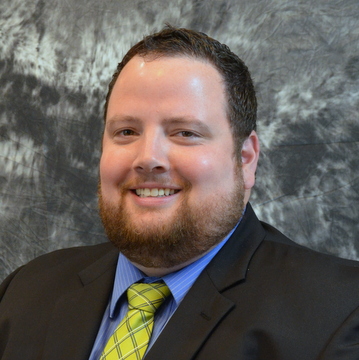 Since Brandon Toft has just opened our newest Thams Agency location in Audubon, Iowa, we decided that you should get the opportunity to know him a little better. So, we asked him a few questions, like this one:
If money were no object, what would you do all day?
Here's what Brandon said:
"Oddly enough, it probably wouldn't differ much from right now.  I like running the office and taking care of my clients.  However, I might check out just a little earlier to get some golf in."
Brandon's specialty: Life insurance and financial services
Brandon specializes in life insurance and financial services, so his expertise has been a great addition to our team. Because September is National Life Insurance Awareness Month, now is the perfect time to pay him a visit or give him a call. Your income is your most valuable asset, and if you don't protect it, your death could leave your loved ones in a very difficult financial situation. None of us wants to think about what would happen if we die, but planning for your family's future must include life insurance.
Unfortunately, many Americans realize their need for life insurance but continue to put other priorities first. According to LIMRA's Insurance Barometer Study, nearly one-third (30%) of Americans believe they need more life insurance and more than 2 in 5 (43%) say they would feel a financial impact within 6 months if the primary wage-earner died. However, the majority of Americans (54%) say it is unlikely they will purchase life insurance within the next 12 months. What are they buying instead?
29% of Millennials cited saving for vacation
23% Gen Xers said paying for recreational activities such as going out to eat, movies or shopping
49% of those 65 and older cited paying for expenses such as Internet, cable and cell phones
Many people overestimate the cost of life insurance or are confused about how much they need. The study showed that 80 percent of consumers misjudge the price for term life insurance, with Millennials overestimating the cost by 213%, and Gen Xers overestimating the cost by 119%.
If you're confused about your life insurance needs and options, don't hesitate to give Brandon a call (712-563-9584) or stop by the office (325 Broadway, Audubon).