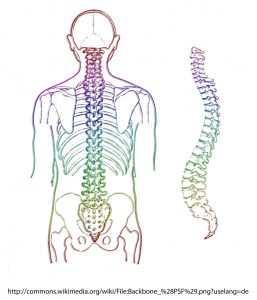 According to the American Chiropractic Association, 50 percent of all working Americans experience back pain each year. The causes of back pain are varied – an accident, lifting incorrectly, a sports injury, or age related changes are all common triggers.
Back Pain Risk Factors
Here are ten common risk factors for developing back pain:
Fitness level: Back pain is more likely among people who are not physically fit, as a weak back and abdominal muscles may not properly support the spine. Those who exercise sporadically are more likely to suffer painful back injuries than people who make moderate physical activity a daily habit.
Smoking: Smoking can lead to back pain by blocking the body's ability to deliver nutrients to the discs of the lower back, as well as by straining muscles caused by repeated coughing associated with heavy smoking. In addition, smoking slows healing and prolongs pain for people who have had a back injury, back surgery or broken bones.
Sitting: Sitting for long periods of time loads the spine and compresses the discs in your back, leading to disc problems.
Shoes: Routinely wearing heels that are higher than one inch can lead to back pain and problems. According to the American Osteopathic Association, high heels put your spine in an unnatural position, which can lead to a shortening of the Achilles' tendon, knee, hip, and lower back strain, and sciatica. (http://www.osteopathic.org/osteopathic-health/about-your-health/health-conditions-library/womens-health/Pages/high-heels.aspx)
Heredity: Some causes of back pain, such as disc disease, may have a genetic component.
Diet: The heavier you are, the more strain you put on your spine, which puts you at higher risk for back pain.
Your bra: Women with large breasts need to choose bras that fit properly and provide firm support. Keeping the weight closer to your body will help keep the spine in a more natural position.
Disease: Many diseases can cause or contribute to back pain, including various forms of arthritis and cancer.
Age: The incidence of back pain increases with age.
Your purse or wallet: Carrying a heavy purse, or keeping an overstuffed wallet in your back pocket, can put your spine in an improper position and lead to pain. Try to lighten the load and just carry the essentials in your bag or wallet.
Relieve Back Pain
So, what can you do to relieve or prevent back pain? Try these tips:
Lift safely – use your legs and abs to lift heavy objects, keep the object close to your body as you lift, and avoid twisting as you lift.
Drink water – being properly hydrated keeps your spinal discs at full height, enabling them to better absorb shock.
Wear good shoes – wear shoes that are in good condition, have proper arch support, and have heels that are less than one inch high.
Exercise regularly – Staying fit keeps your back and abdominal muscles strong enough to support your spine, and it reduces your likelihood of being obese, which also reduces the strain on your back.
Get a good night's sleep – try to get 8 hours of sleep each night on a supportive mattress.
Pay attention to posture – If you sit for long periods during the day, make sure that your chair, computer equipment, and desk are aligned for proper ergonomics.
More resources
American Osteopathic Association: http://www.osteopathic.org/Pages/default.aspx
Spine Health: http://www.spine-health.com/
Spine Universe: http://www.spineuniverse.com/