Top Ten Surprising Facts about Workplace Anxiety
 Workplace Anxiety Affects Most of Us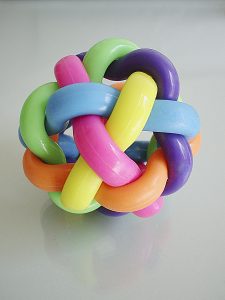 It's no secret that work creates stress. Deadlines, conflicts with co-workers, unclear expectations from superiors, and long hours away from family are hard for many people to deal with. In fact, according to the Anxiety and Depression Association of America (ADAA), 72% of Americans say that workplace stress and anxiety interfere with their lives. Job-related stress causes problems that affect work performance, relationships, and quality of life. However, many people are afraid to talk to their employers about this problem for fear of the consequences. Whether you're an employee or an employer, maybe it's time to get these facts out in the open at your workplace and find some real solutions.
40% of employees experience persistent stress or excessive anxiety in their daily lives, but only 9% have been diagnosed with an anxiety disorder.
More than 75% of employees who experience workplace stress say that it carries over to their personal lives. This is even more common for men (83%) than women (72%).
Seven in 10 of these adults report that workplace stress affects their personal relationships, mainly with their spouses. Men (79 percent) report it affecting personal relationships more than women (61 percent).
The main reasons for work-related stress are:

deadlines (55 percent)
interpersonal relationships (53 percent)
staff management (50 percent)
dealing with issues/problems that arise (49 percent)

The top method people use to manage stress at work is to sleep more (44% total). Other ways to manage stress include:

consuming more caffeine (31 percent)
smoking (27 percent)
exercising more frequently (25 percent)
taking over-the-counter or prescription medication (23 percent)
consuming more alcoholic beverages (20 percent)

Men and women manage stress differently:

Women are significantly more likely than men to eat more (46 percent vs. 27 percent) and talk to family and friends (44 percent vs. 21 percent) to manage job stress.
Men are significantly more likely than women to have sex more frequently (19 percent vs. 10 percent) and use illicit drugs (12 percent vs. 2 percent) to manage job stress.

Fewer than half (40 percent) employees whose stress interferes with work have talked to their employer about it. Here's why:

fear their boss would interpret it as lack of interest or unwillingness to do the activity (34 percent)
fear being labeled "weak" (31 percent)
fear it would affect promotion opportunities (22 percent)
fear it would go in their file (22 percent)
fear being laughed at or not taken seriously (20 percent)

Only one-fourth of those with an anxiety disorder have told their employers. The three-fourths who have not feared…

their boss would interpret it as lack of interest of unwillingness to do the activity (38 percent).
it would affect promotion opportunities (34 percent).
it would go in their file (31 percent).

Employees with anxiety disorders ease their symptoms in a variety of ways, primarily…

taking over-the-counter or prescription medication (52 percent)
sleeping more (50 percent)
eating more (39 percent)
talking to family or friends (38 percent)
talking to a medical or mental health professional (37 percent)

It's important to find help for anxiety, stress, and related disorders. With treatment, most people with anxiety disorders find significant improvement. Several standard approaches have proved effective. Your health care professional will use one or a combination of these treatments:

Therapy
Medication
Complementary and alternative treatment
Relaxation techniques
According to some studies, regular exercise works as well as medication for some people to reduce symptoms of anxiety and depression, and the effects can be long lasting. One vigorous exercise session can help alleviate symptoms for hours, and a regular schedule may significantly reduce them over time.
Source: Anxiety and Depression Association of America (http://www.adaa.org/managing-stress-anxiety-in-workplace/anxiety-disorders-in-workplace)
Anxiety-relieving Techniques
Though feelings of anxiety can be pervasive, the following techniques can help mitigate symptoms:
Move around:
Taking a brief walk or finding a quiet area in the workplace to perform a quick exercise can help alleviate feelings of anxiety. Moving around releases endorphins that can have a calming effect on individuals.
Break-up large tasks:
Large projects can sometimes seem overwhelming; but, by breaking them down into smaller tasks, they may be easier to complete. Try to break down tasks by the hour, and take breaks when necessary to focus on what you've accomplished.
Reassure yourself:
Anxiety is often a temporary feeling that becomes an obsessive thought. Before you begin dwelling on one thought for too long, reassure yourself that you will be OK and that the negative feelings will pass. You can also try to focus on something else, or go for a brief walk. Then, re-evaluate your feelings afterwards.
Talk with someone:
It can be helpful to communicate your feelings with someone, either in or out of the workplace. Friends and loved ones can offer words of reassurance, and even writing an unrelated email to someone you know can help to slow or stop feelings of anxiety.