Ten Easy Ways to Save on Groceries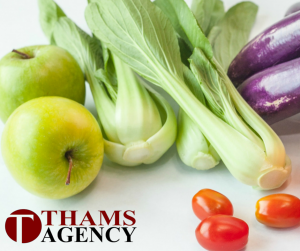 It is possible to save money at the grocery store without sacrificing food quality or nutrition – and you don't even have to clip coupons to do it. Here are ten (plus two bonus!) simple ways to cut down on your grocery bills:
Breads and Grains
Look for discounts on day-old bakery items – you can save up to 50% or more on day-old bread, pastries, and desserts.
Choose regular, slower cooking grains (like rice and oatmeal) instead of instant.
Dried Beans and Peas
Buy dried beans instead of canned. You'll save money and have more control over the salt content.
Substitute beans, like chickpeas, for meat in your favorite casserole, taco, or sloppy joe recipe. Check out the One Green Planet site for more meat substitution ideas.
Fruits and Vegetables
Buy larger bags of frozen vegetables. Seal the unused portion in a freezer bag.
Avoid buying produce from the salad bar; visit the produce section instead.
Buy fruit in season. It's cheaper to buy in season, and the taste and quality are higher then too. For a list of in-season fruits and veggies, visit the Fruits and Veggies: More Matters page.
Milk
Buy milk by the gallon, rather than the smaller sizes.
Buy lower-fat milk, which is generally less expensive and can help manage the fat content in your family's diet.
Meat
Buy chicken whole, rather than in pieces, then cut it at home.
Buy meat raw, rather than pre-cooked or pre-prepared.
Buy chuck or bottom round roast instead of sirloin. They have less fat and cost less, but will need to be cooked longer to become tender.
Beware of buying in bulk: if you buy more than you can use, you may end up having to throw some food away, making this a more expensive option than buying regular quantities. If you have to travel a long distance to a bulk foods store, be sure to factor in the cost of travel to your overall food cost.