Crop Insurance Options under the 2014 Farm Bill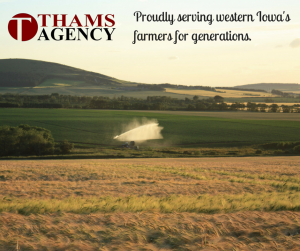 The passage of the 2014 Farm Bill means new options for your 2015 crop insurance coverage. Today's post gives you an overview of new programs and provisions that could influence your future crop insurance decisions, including two new programs designed to supplement crop insurance.
Agriculture Risk Coverage
The first option you can use to enhance your crop insurance is the agriculture risk coverage (ARC) program. Under ARC, you receive payment when revenue for a crop is below 86 percent of a predetermined or benchmark level of revenue.
You can choose to receive payment when either your farm's revenue from all crops or the county's revenue is below the benchmark. Above-normal yields reduce the chance of ARC payments; below-normal yields increase the chance.
Price Loss Coverage
Another way to augment your crop insurance is the price loss coverage program (PLC). This coverage provides income for farmers when the market price for a covered crop is below the set reference price.
The PLC could overlap with your crop insurance, which means that you could be paid twice for the same price decline.
You may be allowed to substitute PLC for crop insurance to gain assistance against price declines, and you could replace revenue insurance with more affordable yield insurance.
Supplemental Coverage Option
The supplemental coverage option (SCO) offers coverage based on county average yield or revenue and can be combined with your current crop insurance. This coverage provides producers with subsidies of 65 percent of their premiums.
SCO is only available to crops with price loss coverage, so if you've chosen the agricultural risk coverage program, you cannot add SCO.
Area Risk Protection Insurance
The area risk protection insurance policy (ARPI) is also a new part of the Farm Bill; it replaces the group risk and group risk income plans.
The group risk and group risk income plans made payments based on county yields or revenues. ARPI will still make payments in the same way, however, the payout will be based on lower county yields and revenues than before. The ARPI policy also enforces production reporting and final planting dates by which planting must occur in order to have coverage.
Non-insured Crop Assistance Program
This program—which provides coverage for crops when low yields, loss of inventory or prevented planting occur due to a natural disaster—was expanded with the passage of the Farm Bill.
The expansion gives you the option of additional "buy-up" coverage above the catastrophic loss level. However, payments under the noninsured crop assistance program cannot exceed $125,000 per individual for a single crop year.
Dairy Margin Insurance
Dairy producers now have two program options: the margin protection program (MPP) and livestock gross margin-dairy (LGM-dairy) insurance.
MPP provides producers with indemnity payments when actual dairy margins are below the coverage levels the producer chooses on an annual basis. Its purpose is to protect against destructively low margins. Premiums are set for the duration of the Farm Bill (until 2018) and indemnity payments are unlimited.
LGM-dairy coverage protects producers against declines in average dairy income-over-feed-cost margins for a period of up to 10 months. Premiums vary with market conditions, but subsidies are limited.
We Can Help
The farm bill is a complicated piece of legislature with many new and changing parts. The Thams Agency can help you discover the best crop insurance options for your farm.