20 Back to School Tips You Can Use Now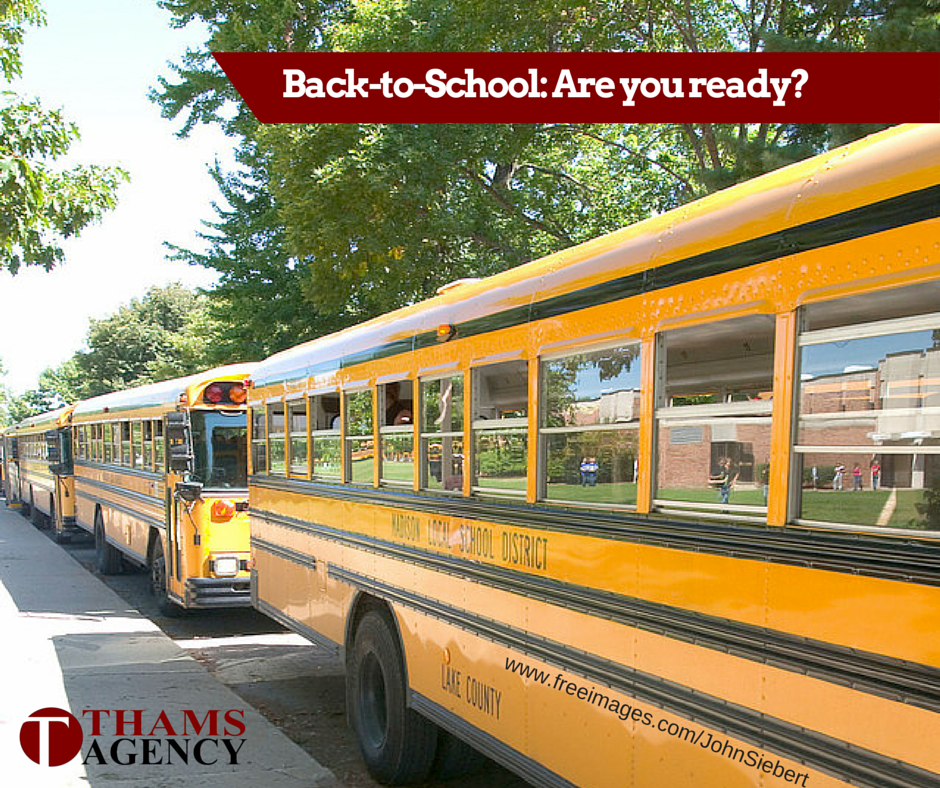 Before you know it, your child will be back at school, and your family's routine will undergo some big changes. Sleeping, eating, playing, and working are all going to shift abruptly from relaxed summer-time mode to what is often an anxiety and frustration-filled school-time grind. To ease the transition from summer to school, start thinking NOW about what you can do to prepare. These 20 back to school tips will help you and your child have a successful, relaxed (at least somewhat) first day of school and beyond.
The First Day: Talk to your child now about first-day-of-school jitters. Let her know that it's normal to be nervous about going back to school, and that all of the other kids are feeling the same way. Attend the orientation session, if offered, and talk through your morning and afternoon schedule for the school year.
The First Day: To reduce your child's anxiety, consider driving him to school and picking him up afterward, or walking with him to and from the bus stop.
Backpacks: Choose a backpack with padded straps and a padded back, and avoid filling it with more than 10 – 20% of your child's body weight. Bring in school supplies before the school year starts, at orientation or open house. Good Housekeeping has a review of the best kids' backpacks that might help you choose.
Backpacks: Before choosing a rolling backpack, make sure your child's school allows them and that it will fit in his locker.
The School Bus: Remind your child to look both ways before crossing the street, even when the bus's "Stop" sign is showing. She should always walk where she can see the bus driver, which means that the bus driver can see her.
Walking or Biking to School: Try to find a neighborhood friend to walk or bike to school with your child. Be realistic about her capabilities; younger children may not be ready to navigate traffic, use appropriate hand signals, or obey stop lights and traffic signs.
Food: Stock up on healthy and filling breakfast options. Children who eat breakfast are better able to pay attention and succeed in school. Make sure your kids get plenty of protein and fiber in the morning, which will keep them full and energized until lunch. Check out these 30 healthy make-head breakfasts from the Sugar Free Mom.
Food: Encourage your kids to avoid soft drinks and sugary juices at the school vending machines. Drinking just one soda per day increases a child's chances of obesity by 60%.
Bullying: Help your child learn how to respond by teaching your child how to:

Look the bully in the eye.
Stand tall and stay calm in a difficult situation.
Walk away.

Bullying: Teach your child how to say in a firm voice.

"I don't like what you are doing."
"Please do NOT talk to me like that."
"Why would you say that?"

Bullying: Monitor your child's social media or texting interactions so you can identify problems before they get out of hand. Parenting Magazine has some great tips here for monitoring your child's social media accounts.
Bullying: If your child is bullying others, be a positive role model. Take the lead in developing practical solutions with the school principal, teachers, counselors, and parents of the children your child has bullied.
After School: Children approaching adolescence (11- and 12-year-olds) should not come home to an empty house in the afternoon unless they show unusual maturity for their age. Research available after school programs, or find a trusted adult or older sibling to be home after school. Ask your employer if a flexible schedule can be arranged so that you can be home in the afternoon.
After School: If alternate adult supervision is not available, set a time when your child is expected to arrive at home, and have her check in with a neighbor, or with a parent by telephone.
Homework: Take a look at your child's bedroom and your shared family spaces. Pick out a spot, with your child's help, that he can use to do homework. Set up the space with good lighting, comfortable seating, and easy access to pencils and other school supplies.
Homework: Take some time now to set rules around homework, including when it should be started, when it should be completed, how much time can be spent on play/TV before and after homework is done, and how much/what kind of help with homework you are willing to provide.
Sports and Activities: Now is the time to schedule your child's sports physical and sign up for other after-school classes and activities. Make sure that you limit your child's after-school activities so that you still have ample time for homework, family time, and play. Trying to do more than one or two activities at a time puts both of you at risk for burnout.
Sports and Activities: As soon as they are available, consolidate all of your family members' sports and activity schedules onto one centrally located calendar. Inform all family members that it is their responsibility to keep their schedules updated on the calendar, or (for those too young to do it themselves) to tell mom and dad when something changes. You can find great family wall calendars, like this one, on Amazon.com.
Sleep: Two weeks before school starts, begin transitioning to a sleep routine that will work during the school year. Have your child practice getting ready in the morning by the time that the bus will arrive, and create a checklist for her if she struggles to remember what needs to get done.
Sleep: If your child spends a lot of time on the computer, smartphone, or other electronics, start limiting that time now, especially in the evening. Screen time can cause eye strain and fatigue and interfere with sleep. Before going to bed, have your child leave his electronic devices with you or in a designated charging spot.
Several of these tips are from the American Academy of Pediatrics: https://www.aap.org/en-us/about-the-aap/aap-press-room/news-features-and-safety-tips/pages/Back-to-School-Tips.aspx